This blog post will explain how I finally made peace with the negatives in my life, and how you can, too!
Recently, I've  had the amazing opportunity to get a "behind the scenes" look at a book launch. As part of the process, I was invited to join a summer book club in which we read and discuss the truths in Rachael Carman's new book How Many Times Do I Have to Tell You? 
(Download a free sample chapter here: http://bit.ly/25hAHh0).
The goal of the book is to help increase our sensitivity to and awareness of God's voice in our lives. How? By listening to the words coming out of our own mouths towards our own children, and then reflecting on them to see if maybe God is speaking to us, too.
In the introduction to her book, Rachael issues a dare:
"List the top ten things you hear yourself say most often to your kids. Then ask your kids to list the top ten things they hear you say most frequently. The resulting lists will give you a starting place to explore the things God wants you to hear."
Sounds easy enough, right? So, I took the dare. First, I made my list, and then I cajoled my son (age 13-1/2) make his. My list included statements like, "I love you," "Time to get off the technology," and "Don't forget your nightly routine" (that one is VERY important with an adolescent, #justsayin). My son's list included things like, "Good morning," "Good night," and "Take out the trash." What can I say? He's normal! And while I'm sure God will speak to me through these statements as time goes on, there was one statement on both of our lists which has RESONATED with my soul:
"Make peace with the negatives!"
You might be wondering if I've lost my mind. "Why would you say such a thing to your child?" I have two words: Saxon Math. Algebra 2, to be exact. My son is a couple years ahead in math, and for the most part, he does really well in this, his favorite subject. He just has one nemesis: negatives—not the numbers, just the symbol in front of negative numbers. You know: the dash! This thing:  " – "
It's nothing personal; he just tends to ignore them…and that tends to cause problems when correcting homework due to, well, wrong answers! We figured out the "negative nemesis" last year when, after culling through a few assignments, we recognized a pattern: each of the incorrect answers involved a negative symbol that was ignored. 
He says, "Mom, you've always told me to be
positive
!" Um, no. This is not
my
fault! Good try.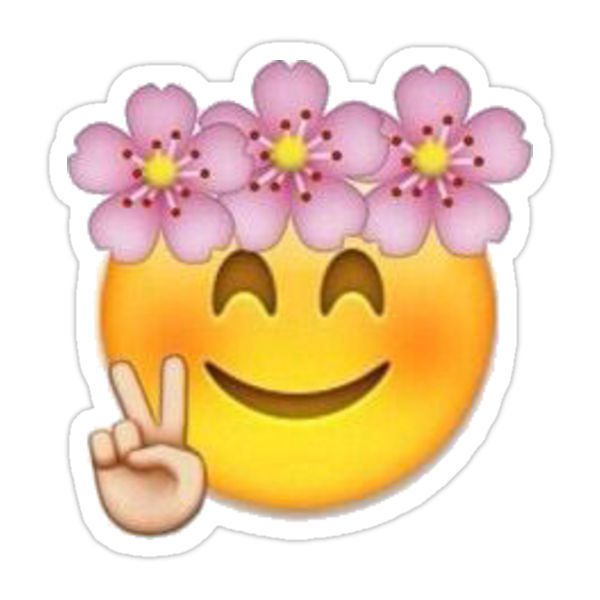 Since discovering this negative-aversion issue, my son pays closer attention (most of the time) to those little buggers, and he solves the problems correctly. HOWEVER, in times of stress when he's attempting to rush the process, my son will inevitably fall back into the habit of disregarding the negative symbols. Later, when we're in the middle of correcting his homework, he realizes his oversight and frustratedly blurts, "I hate negatives!" And my mama-teacher response? "I know you do, but Son, you need to make peace with the negatives!
" I flash him a peace sign, and we laugh (well, I laugh, anyway—trying to lighten the mood). He reworks the problem, this time "accepting" the negatives, and
voila
! The correct answer is found.
"Make peace with the negatives!"
You might be wondering how God could possibly use something like math homework to speak to my heart and teach me a very-necessary and RELEVANT (perfect timing, btw) truth. Well, He's God. He knows what my struggles are, and it's the negatives. Let me clarify: I don't struggle with the negative symbol, I struggle with negative people. Not just any negative people, mind you. No. My struggle is with a small handful of women who, despite their love of God, hold a negative influence in my life. 
"Christian women? Negative influences? Say it isn't so!" I wish I could! But, I can't. In my life, there is a small group of women—none of them know each other—who drain me. Their comments to my face and behind my back don't add to me, they take away. They take away my confidence. They take away my sense of calling. They take away my enthusiasm. They take away my sense of purpose. I'd be lying if I said their comments didn't affect me negatively. The truth is, when I'm around them whether physically or digitally, I am minimized, marginalized, and made to feel "not good enough." Sadly, when this happens, I walk away doubting myself, doubting my calling, and wondering if God will ever be able to use someone like me for His glory. I feel smaller than I did before the encounter, and therefore, I do believe that I have a problem with negatives. 
Yikes!
And now, for the life lesson I believe God is teaching me through this experience of listening for HIS voice: I need to make peace with the negatives. As I explained to my son, "The negatives are not going anywhere. You're going to keep having them in every math lesson, so you just need to make peace with them. They don't hate you! They're just there." Wow. When I remembered that conversation, I had to take pause. To listen. And this is what I heard: 
The negatives are not going anywhere. They're going to be around the rest of your life. They don't hate you, but they will drag you down if you allow them to. Why not make peace with the negatives? By "make peace," I mean you should rest in the knowledge that negative people are a part of life. You will never please everyone, nor should you try. Expect that certain Christian women will have vocal opinions—some positive, some negative—about what you do, how you do it, and even what you're wearing while you're doing it. Expect that some women (and men) will be threatened by you (your calling, your self-confidence, your abilities), and they are reacting out of their own insecurities. Make peace with these negatives, and then fix your eyes towards me, the Giver and Perfecter of your faith. 
As Paul wrote in his second letter to the church in Corinth:
"Therefore, in order to keep me from becoming conceited, I was given a thorn in my flesh, a messenger of Satan, to torment me. Three times I pleaded with the Lord to take it away from me. But he said to me, 'My grace is sufficient for you, for my power is made perfect in weakness.' Therefore I will boast all the more gladly about my weaknesses, so that Christ's power may rest on me.  That is why, for Christ's sake, I delight in weaknesses, in insults, in hardships, in persecutions, in difficulties. For when I am weak, then I am strong."  2 Corinthians 12:7b-10
So, yeah, I guess I need to "make peace with the negatives!" I get it. I really do. And, it's exciting! God's still working on me. He's shown me a bigger picture: God has shown me that focusing on the negatives actually robs me of the joy of the MANY positives He's sent me: supportive family members, authentic friends, a loving church, and fantastic cyber-peeps (not to mention His continual presence in my life). He's shown me that the "negatives" are far, far outweighed by the positives. There's seriously NO COMPARISON! God has shown me that when my focus is on Him, I will have peace, in spite of the negatives. He is the source of my peace, and I no longer need to concern myself with trying to win over the nay-sayers. I need to do what He's called me to do and stop living in fear of the negatives.
"Peace I leave with you;
my peace I give you.
I do not give to you as the world gives.
Do not let your hearts be troubled
and do not be afraid."
John 14:27
Click here to order your copy of "How Many Times Do I Have to Tell You?