The Bad Habits of Jesus: Showing Us the Way to Live Right in a World Gone Wrong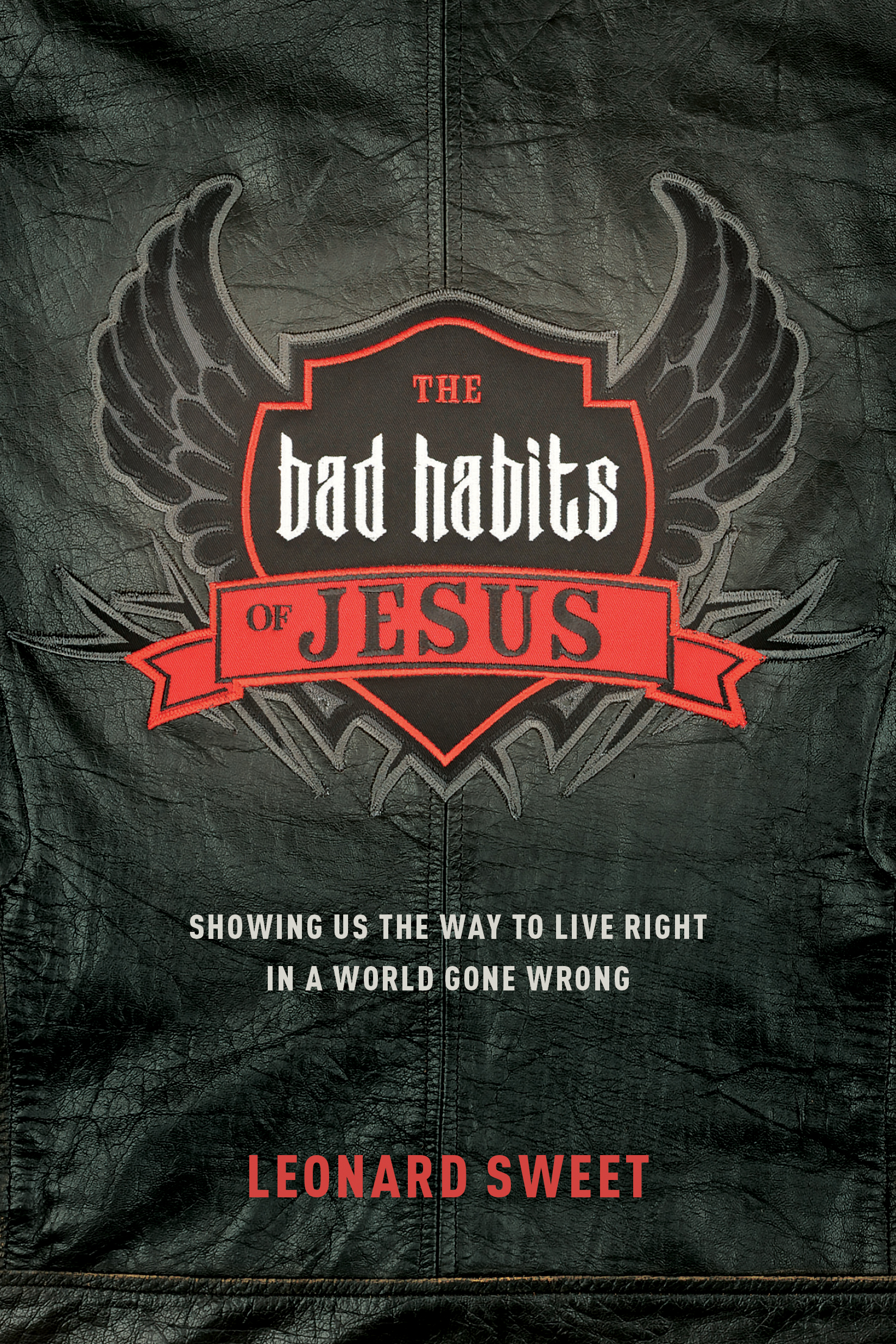 By leveraging his years of teaching the Bible and the input of his students at Tabor University, Leonard Sweet has created an intriguing list of unpopular social habits of the most important man who ever lived. Highlighting Jesus' proclivity to re-interpret the Law and break away from cultural norms and religious legalism, Sweet shows us how Jesus is more radical than we have been led to believe. He challenges us to take a fresh look at the Messiah as a rebel and savior.
Bad Habits of Jesus
Sweet's book provides a fantastic reference list of the so-called "bad" habits of Jesus. It's a great resource for preachers in need of sermon ideas and Bible study leaders in search of a new angle to engage their members—study questions provided at the end of the book offer helpful discussion starters for small groups.
The book itself is well written; however, I think the editing went awry in many places. The mixed analogies boggle the mind. For example, in the chapter presenting Jesus' habit of taking off by himself without telling anyone He was leaving, Sweet writes,
The soul needs two things as a tree needs water and light: solitude and society. Together they form a barbell that the soul lifts to get strong and healthy.
I'm not exactly sure why a tree's needs were brought into it, and I don't see the point in switching the analogy to barbells which are never picked up again. Sweet continues by carefully connecting a number of church billboard-worthy statements:
Solitude is not solo time but soul time with God. Solitude is a relationship word, another name for relationship with the self and with the Source. Solitude is not a time-out from relationships, for relationship is central to solitude. Aloneness is not soulful sophistry but sophistication and maturity of relationship with God.
In my opinion, stringing together a number of "sticky statements" like this actually detracts from the overall message and readability of the book. Sadly, it happens repeatedly throughout the book. Another example follows:
Stories and signs don't lack truth value; they lock in truth value. Truth for Jesus was timelessness made timely by the time-full. And to live relational truth is dangerous in a world of philosophical truth.
These sentences themselves may be well-crafted works of art, but even museums leave ample space between paintings on a wall!
So, although I enjoyed The Bad Habits of Jesus: Showing Us the Way to Live Right in a World Gone Wrong
, for the most part, the globs of sticky statements and mixed analogies made my head spin.
Don't get me wrong: I am not in favor of "dumbing down" theology. But I cannot condone making it more complicated than it needs to be. As Sabrina Fairchild remarks to Linus Larrabee in the movie Sabrina, "Sometimes more isn't always better, Linus. Sometimes it's just more."  The author of this book took a relatively simple subject and muddied up the waters for no good reason.
So, I enjoyed the content, but I did not care for the form in which it was delivered.
Should you decide to read and/or purchase The Bad Habits of Jesus: Showing Us the Way to Live Right in a World Gone Wrong
, I'd love to hear your thoughts about it!
---
Disclosure of Material Connection: I received one or more of the products or services mentioned above for free in the hope that I would mention it on my blog. Regardless, I only recommend products or services I use personally and believe will be good for my readers. I am disclosing this in accordance with the Federal Trade Commission's 16 CFR, Part 255: "Guides Concerning the Use of Endorsements and Testimonials in Advertising."