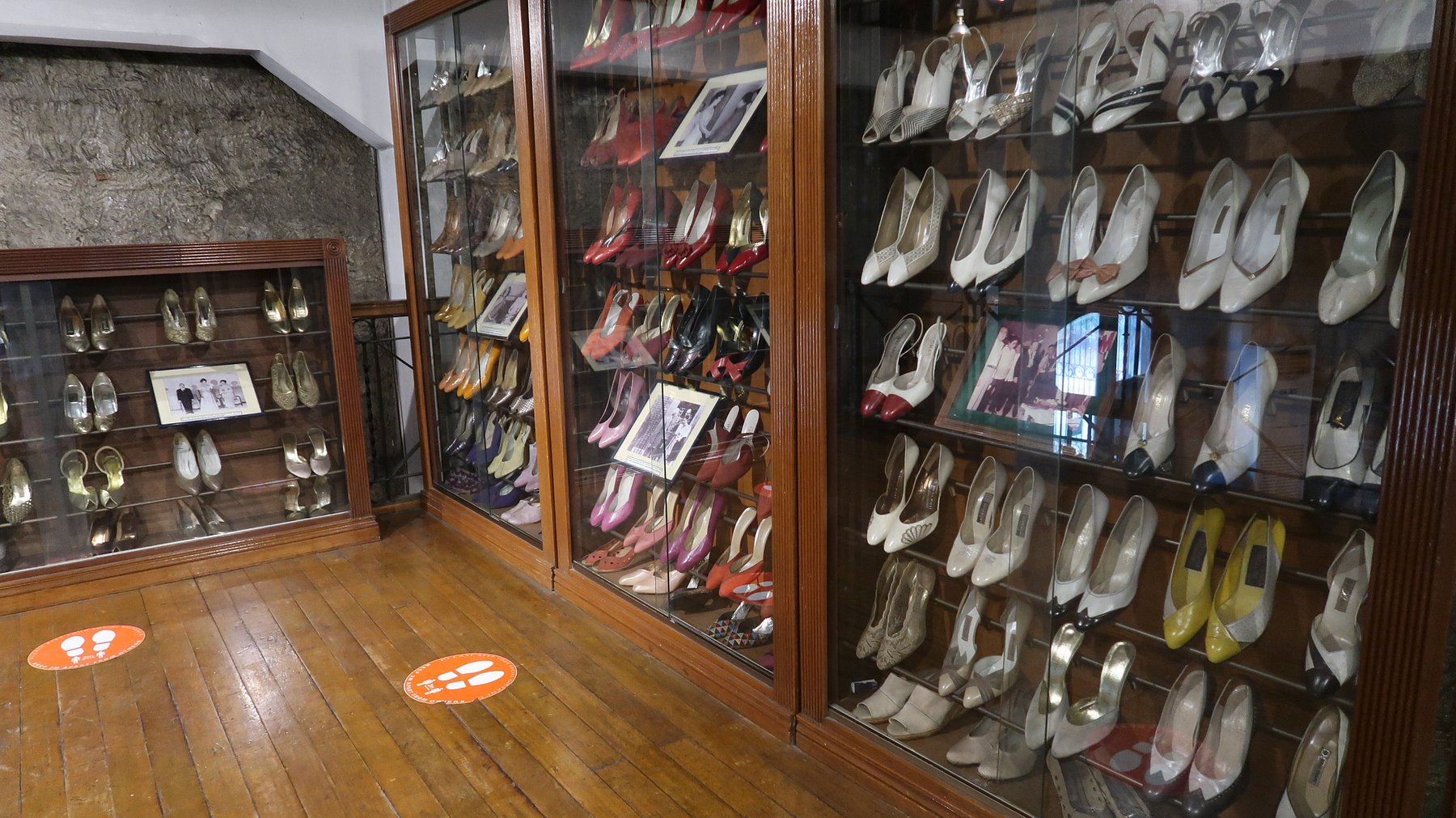 How many pairs of shoes do you personally own? Does your family jokingly refer to you as "Imelda"? Or are you a one-pair wonder who sees little point in owning more than one functional, comfortable pair of shoes? I, myself, am much closer to the one-pair wonder than Imelda Marcos (who owned more than 3000 pairs of shoes).
I tend to have one pair of shoes for every occasion: I wear flip-flops everyday🩴; tennis shoes for the gym 👟; ankle boots with my dress pants 👢; sandals in the summer 👡; heels for special occasions 👠; and winter boots when it's cold outside❄️. Oh, I almost forgot: I also have an old pair of those "special" Sketchers® that never did firm or tone anything saggy. Oh well!
You might be wondering, "Why all this talk about shoes? I thought this was a devotional!" True. True.
Well, shoes have soles, too! (Sorry, I couldn't resist!😂 )
The truth is, as I prayed about this month's theme of faith, God brought to my mind a few common idioms about faith, and they all involved feet! A person takes a step of faith; another is walking in faith; while someone else just book a leap of faith. Apparently, faith requires moving your proverbial feet.
Before we start selecting shoes for the journey, let's first define what faith is and is not. In the New Testament, "faith" is an action word. And while we can easily translate the Greek noun pistis as "faith," the English language has no way to accurately translate its verb form, pisteuein, which literally means "to faith."
Most of the time, pisteuein is translated "to believe" which implies mere mental assent; however, it's meaning is more complex than that. Pisteuein is an action-imperative verb which contains the concept of trust embodied in obedient action.
Just let that sink in for a moment. "Faithing" is not merely believing in something or someone: "Faithing" is demonstrating trust in something or someone through obedient action. Unfortunately, there's no such word as "faithing" in English. Therefore, it's our responsibility to ensure that we keep this full definition of faith in mind when we read the Bible. We must remember that faith is not something you merely possess, it's something you do. You exercise your faith through your actions.
Understanding the meaning of pisteuein can enrich your understanding of familiar Bible passages and shed new light on them. For example, John 3:16 is typically translated "whosoever believes in Him," but it would be better translated "all the faithing-in-Him ones." It's so much more than mental ascent.
Let me ask you this: Have you ever known someone (or been the person) to request prayer repeatedly for guidance on a particularly difficult decision, but the decision is never translated into action? This is indicative of a lack of faith.
In other words, merely praying without taking action is akin to buying a pair of shoes and never wearing them. It becomes a wasted opportunity and a constant reminder of what could have been. Shoes are meant to be worn, just as steps of faith are meant to be taken, not pondered forever.
When we pray about something, God will reveal next steps. He WANTS us to know His will. As Daniel 2:28 says, "There is a God in Heaven who reveals mysteries." He desires for us both to know His will AND to demonstrate our faith through action AND to trust His sovereignty.

I can pray about a decision all I want; I can discuss it; I can tell everyone about it—none of this requires faith. I exercise faith when I make the decision and take the corresponding action.